In Windows 10, the search box [Type here to search] by default is very large, so the Cortana icon, the task view button, and the big [Type here to search] search box remain very close to each other. Due to this, when I open any new app, it doesn't find out in the taskbar at the first look. It goes in the inner part of the taskbar which is really time-consuming to find it out again and open further.
To reduce the size of the search box within a few minutes, watch this Youtube video.
If the video solution is not enough then read the below steps.
Steps of customizing the Search box on Taskbar in Windows 10:
Step 1:
Hover the pointer on the Search Box itself or any blank space of the taskbar, then do right-click.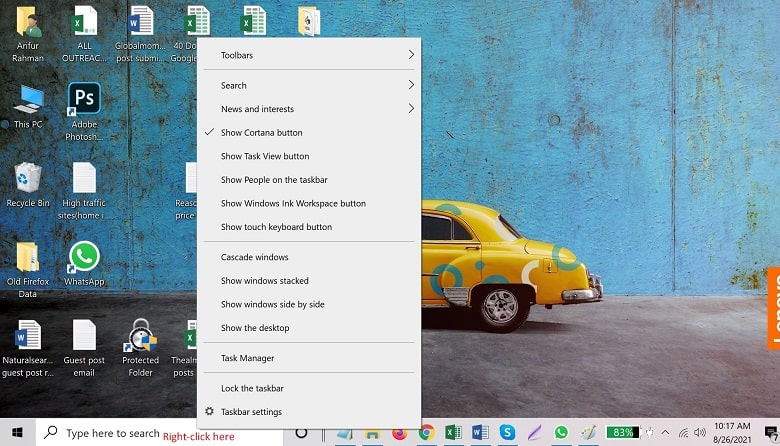 Step 2:
Next click on the Search>Show search icon. After doing check mark the Show search icon, You will see the search box changed to a mini icon like a magnifying glass. Now you can use this search icon for searching anything on your computer.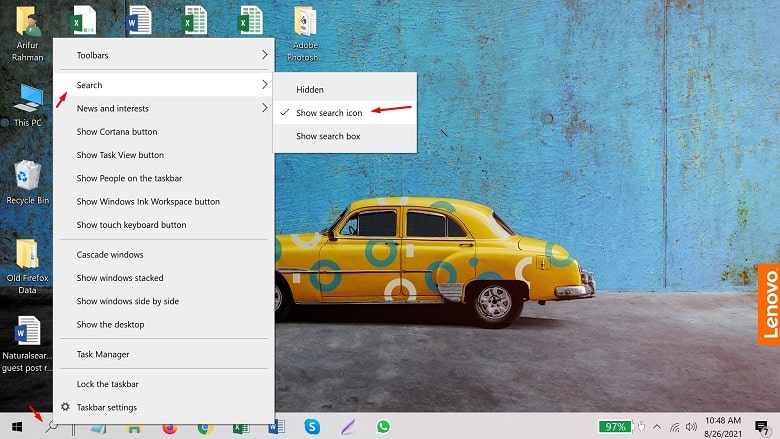 Step 3: Hide the search box or search icon
If you want to hide the Search Box or Search Icon just right-click on the taskbar or search icon itself further, then click on the Search>Hidden.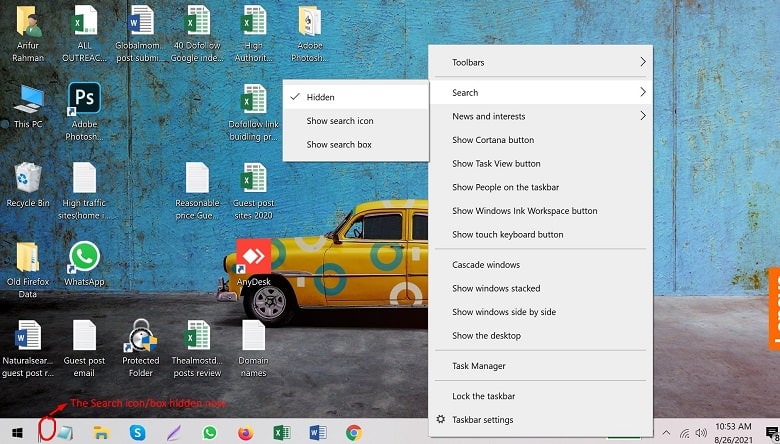 How do I reduce the size of the type here to search?
How do I change my type here to search?
How do I resize the Windows search bar?
How do I change the search box text?
windows 10 search box too small
windows 10 search box too big
enable search box windows 10
reduce the size of taskbar windows 10
windows 10 search bar download
show search box windows 10 missing
how to change search bar on windows 10
how to unlock search bar in windows 10